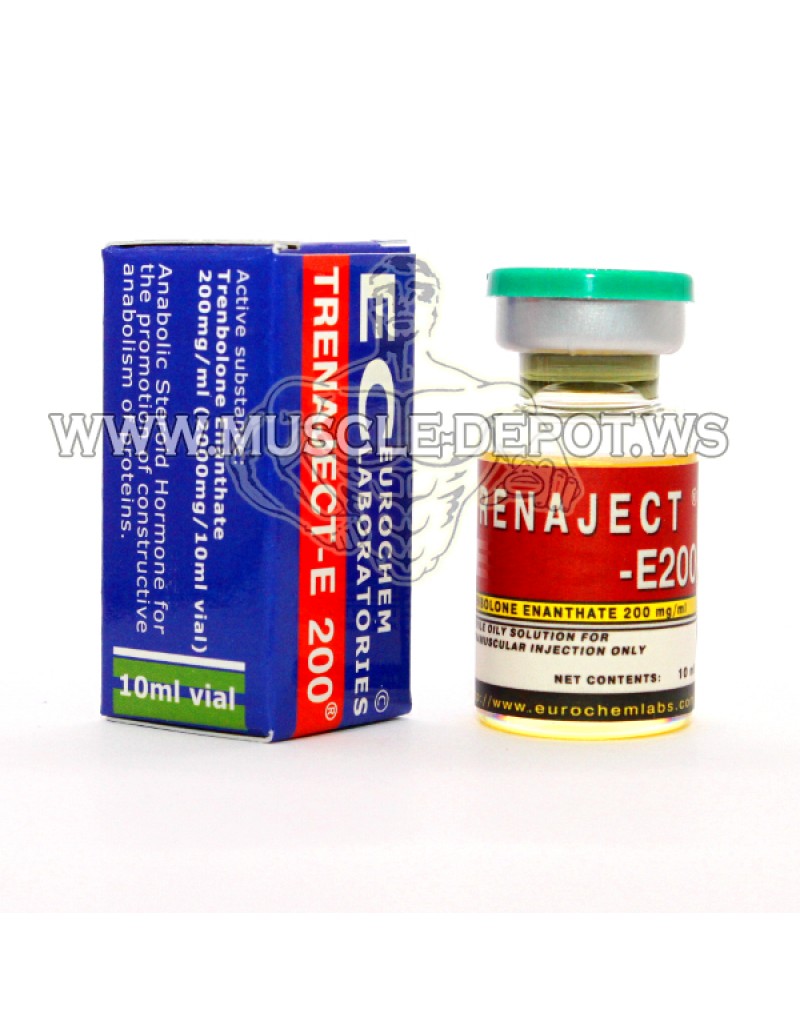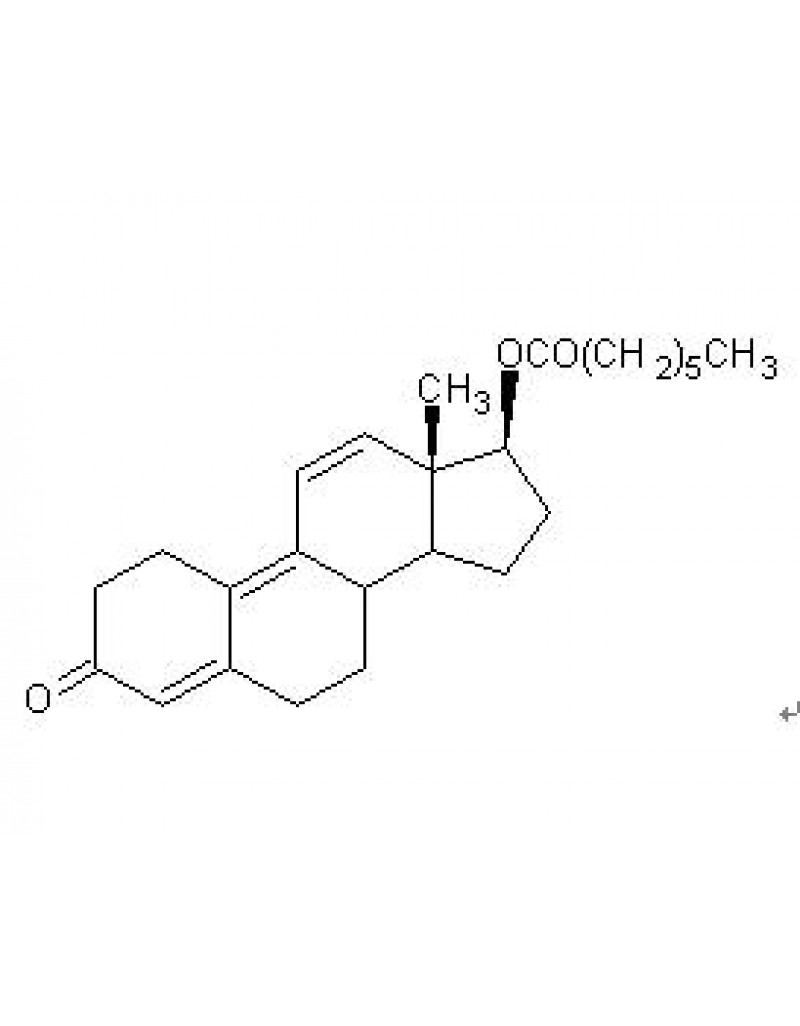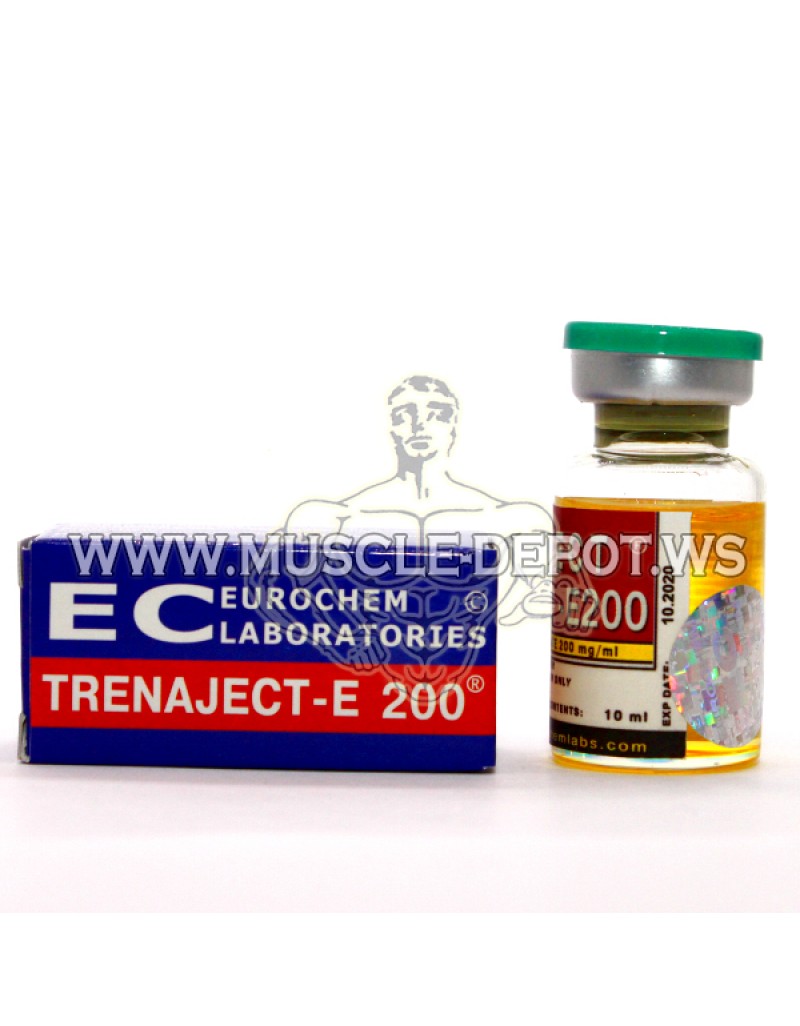 8 vials - TRENAJECT-E200 10ml 200mg/ml
Availability: OUT OF STOCK
Product Code:

TrEj8
Trenbolone Enanthate Profile:

(Trenbolone Base + Enanthate Ester)
[17beta-Hydroxyestra-4,9,11-trien-3-one]
Formula (base): C18 H22 O2
Formula (ester): C7 H12 O
Molecular Weight (base): 270.3706
Molecular Weight (ester): 130.1864
Melting Point (base): 183-186C
Effective Dose (Men): 300-600mgs/wk
Effective Dose (Women): Not recommended
Active life: 8 days
Detection Time: 5 months
Anabolic/Androgenic ratio: 500/500
Stacking Trenbolone
Trenbolone exhibits interesting stacking behavior. Combination with either Dianabol or Anadrol gives a very strong synergistic effect. Even if the same total milligram amount of steroid is used per week, results are much better with such a combination than with any of these steroids used alone.
For example, 50 mg/day of trenbolone acetate used with 50 mg/day Dianabol gives much better results in a steroid cycle than either 100 mg/day TA used alone, or that amount of Dianabol used alone. I wouldn't recommend either of those single-drug usages for a steroid cycle, but the trenbolone/Dianabol stack has produced amazing physique changes in very many instances.
In contrast, trenbolone's stacking behavior with oxandrolone (Anavar), methenolone (Primobolan), or drostanolone (Masteron) is entirely different. If keeping the same total milligram amounts, these combinations do not outperform trenbolone used alone. So, while it's acceptable to combine these drugs, the purpose should not be to achieve increased total effect. Such combinations may be useful however to reduce side effects, or to accommodate the materials that are on hand.

Typical Trenbolone Dosages
For the enanthate, weekly total dosing is typically 300-800 mg.
Trenbolone enanthate is typically injected 2-4 times per week. The half life is probably about 5 days.
br /