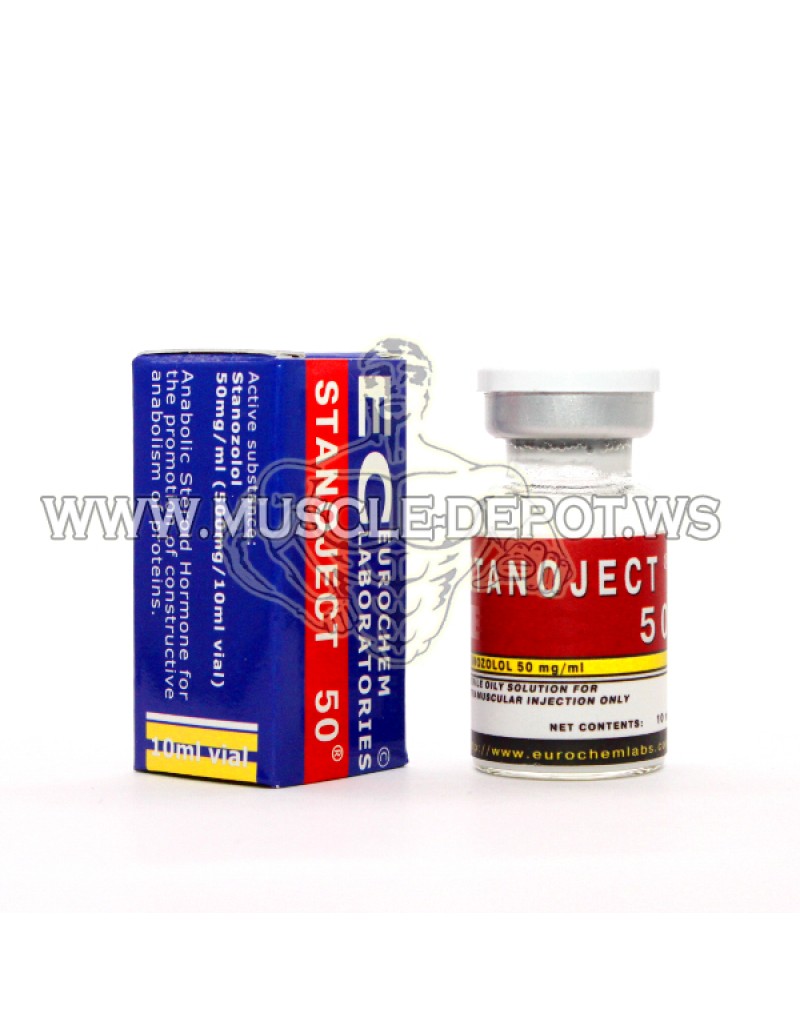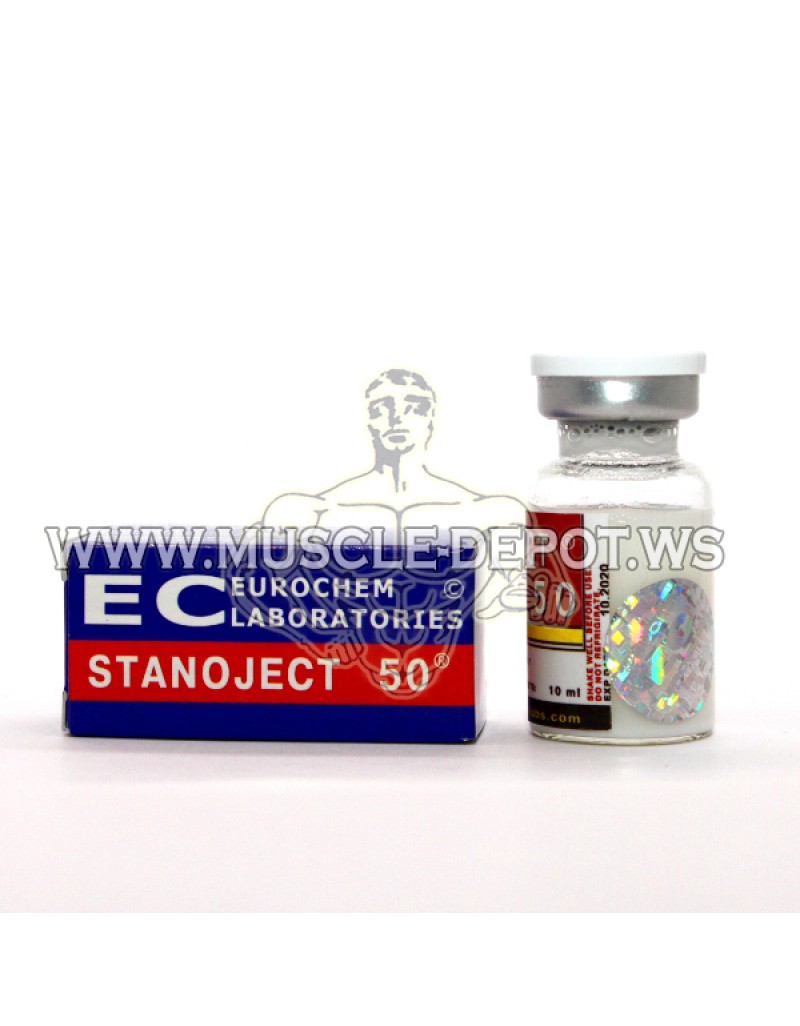 8 vials - STANOJECT 10ml 50mg/ml
Availability: OUT OF STOCK
Product Code:

Stj8
STANOJECT 10ml 50mg/ml
Winstrol Profile (Stanozolol):

[17beta-Hydroxy-17-methyl-5alpha-androstano[3,2-c]pyrazole]
Molecular Weight: 344.5392
Molecular Formula: C22H36N2O
Melting Point:N/A
Effective Dose(men): 50-100mgs/day
Effective Dose (women): 2.5-10mgs/day
Active Life:8hours
Detection Time:3 weeks (oral) to 9 weeks (injectable)
Androgenic/Anabolic Ratio:30:320
Primarily used for cutting cycles, rather than bulking cycles, Winstrol is an orally ingestible or injectable compound and should not be used during bulking cycles due to poor cholesterol side-effects and high toxicity, so its use should be limited to a maximum of 6 weeks.
Women can take Winstrol safely without any severe side effects. The recommended dose for women is 5-10mgs a day. Due to the low androgenic characteristics, Winstrol has actually become very popular with female bodybuilders and athletes. With regular use however, females could see problems with increased androgenic effects.
For men, the recommended dosage is between .5-1.5mg/kg. Winstrol does not typically return significant weight gains and has weak AR building capabilities. However, Winstrol synthesizes protein very well, while provided a quality muscle look with very little water weight added.
Winstrol is commonly used for trimming fat while retaining lean body mass. The steroid preserves lean body mass while increasing the metabolism. These characteristics prove essential for burning fat and revealing muscle from underneath flabby skin. Most people don't use the steroid for a very long period due to the high liver toxicity.
Many bodybuilders use Winstrol with testosterone during cycles to increase water retention, but after the cycle, most of the water retention goes away and the results of the cycle will disappear. Winstrol is pivotal if you would like to create a hard, lean muscle look, as the steroid trims fat and adds hard, lean muscle.
Winstrol injections or tablets increase the amount of testosterone levels in the body, helping preserve this testosterone for cutting more fat and building muscle.
Melting Point:N/A
Effective Dose(men): 50-100mgs/day