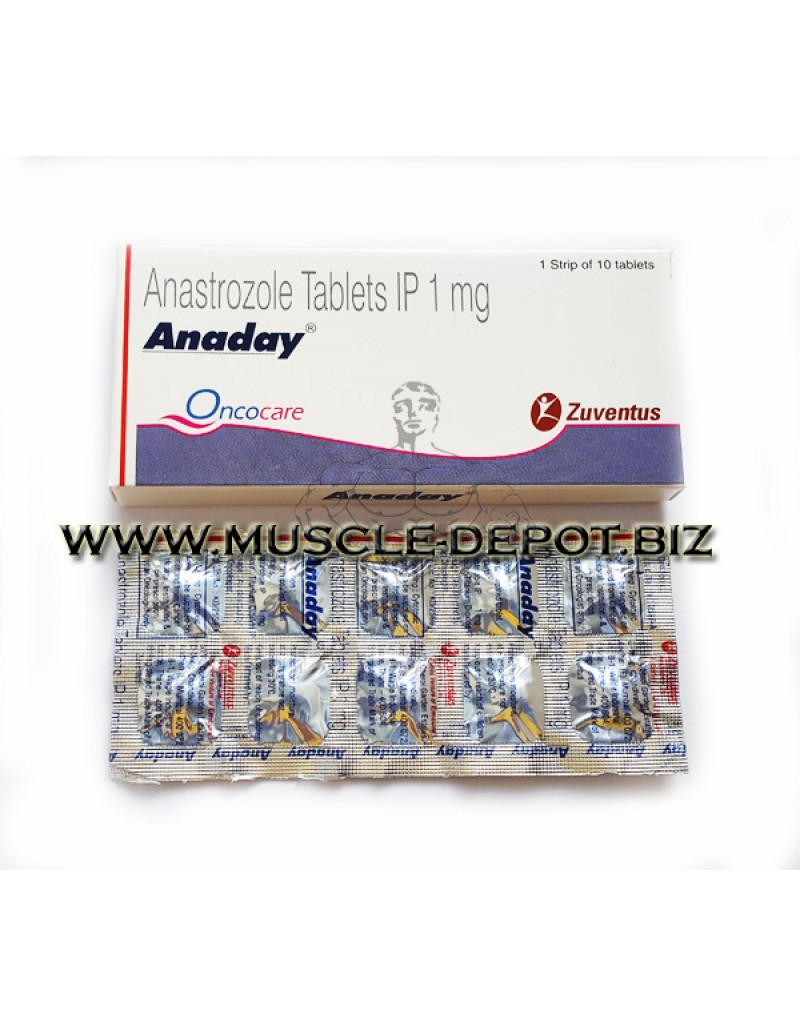 ARIMIDEX (Anastrozole Tablets IP, ANADAY) 1mg, 10 tabs
Availability: OUT OF STOCK
Product Code:

ARI
Zuventus , ANADAY, 1mg, 10 tabs, ORIGINAL BLISTER
Anastrozole profile:
Class: Antineoplastic Agents
VA Class: AN900
Chemical Name: α,α,α′,α′ - Tetramethyl - 5 - (1H - 1,2,4 - triazol - 1 - ylmethyl) - 1,3 - benzenediacetonitrile
Molecular Formula: C17H19N5
CAS Number: 120511-73-1
Brands: Arimidex
Anastrozole (INN) (marketed under the trade name Arimidex by AstraZeneca) is a non-steroidal[3] aromatase-inhibiting drug approved for treatment of breast cancer after surgery, as well as for metastasis in both pre and post-menopausal women. The severity of breast cancer can be increased by estrogen, as sex hormones cause hyperplasia, and differentiation at estrogen receptor sites.[4] Anastrozole works by inhibiting the synthesis of estrogen.
p
p
p