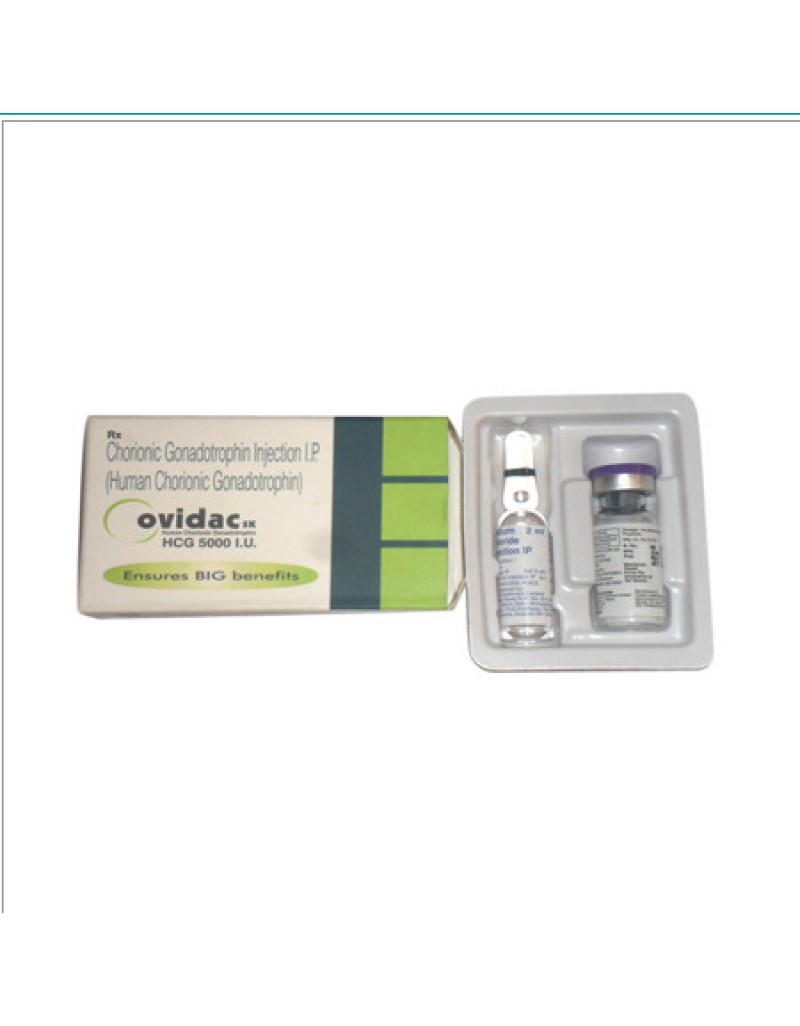 HCG - OVIDAC 5000iu/vial
Availability: Coming Soon
Product Code:

Ovi
BAYER Zydus (India) , HCG 5000iu per vial. Ships without solvent.
Human Chorionic Gonadotropin
Indications: Human chorionic gonadotropin is a hormone found in the female body during the early months of pregnancy. HCG stimulates the production of endogenous testosterone and mimics lutenizing hormone action. HCG helps to restore the normal activity of the testes in men.
Dosage and administration: Average dosage is 1500-3000 IU every other day usually during the period of 2-3 weeks.